I have always been attracted to beautiful dishes and glassware, and.... becoming a "Blogger" has only
increased
my love for them! I have been finding myself searching for blogs that contain
tablescapes
so that I can get ideas for my own, and.... because I just
LOVE
looking at and admiring them!
Take a look at these absolutely beautiful tablescapes, containing some gorgeous pieces of glassware, dishes, flatware, linens, & centerpieces ----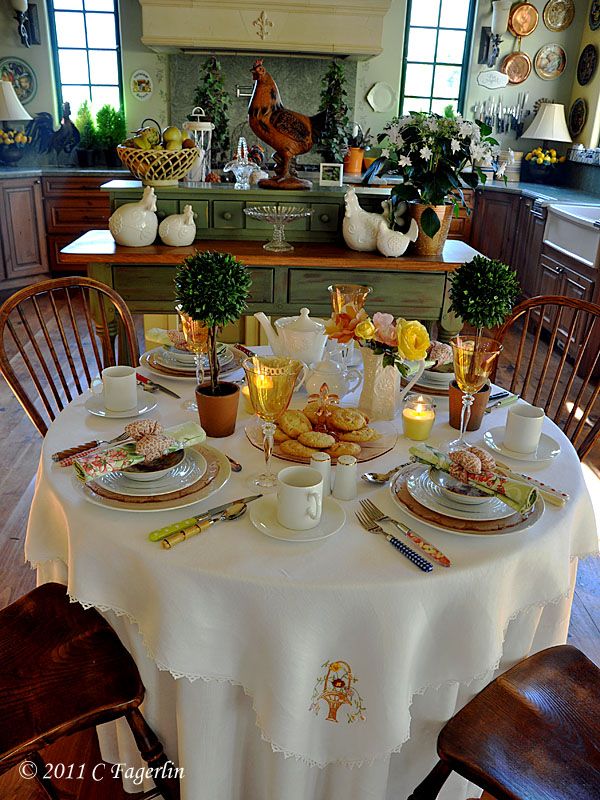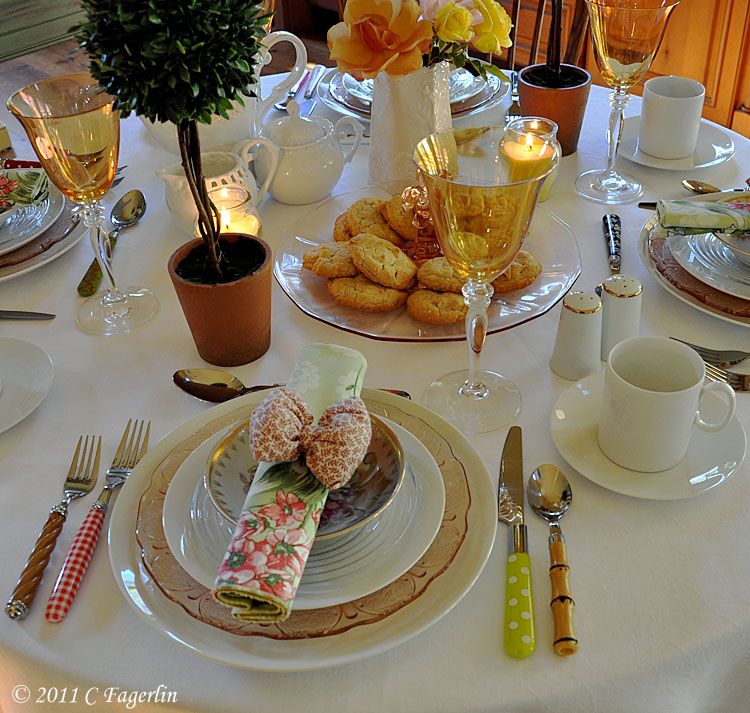 The above tablescape can be found at
The Little Round Table
, one of my favorite blogs to
drool
over
"look" at! Click on the link and you can see more of this tablescape and MANY others! I love her inspiration for this particular one!
Take a look at this breakfast tray. So pretty!! The blue & white reminds me of my mother. She loved blue & white dishes.
You can view more of this beautiful collection over at
The Tablescaper
.
If you are one of my regular "followers", then you know that I have been experimenting with my own tablescapes. I started back in the Fall with this one --
You can see more of this post
HERE
. When I took these photos, my tablescape was not completed, but you get the idea!
Here's my Christmas one --
You can view more of this one by clicking
HERE
. 
So, now it is
January
and I am struggling with my idea for this month's tablescape theme. I want a
WINTER
look. My idea was to use cobolt blue & white. (The colors of the breakfast tray pieces, above.) I also wanted to use snowmen and snowflakes in my "scape".
Tomorrow, I will take pictures of what I have done so far and show them to you. I will also find and show you pictures of what I would
LIKE
to do!
Meanwhile.... Happy Thursday to you!! I'm thankful that it is "my" Friday! **Smile**